We give priority to shipping from the US and warehouses, and when the US and UK warehouses are out of stock, we will ship from warehouses in other countries!
Our Solar-Powered Windmill is a fusion of nature-inspired design and sustainable innovation. This decorative piece, carefully crafted with multi-colored blades, brings a kaleidoscope of colors to your outdoor spaces, making every moment a joyous celebration of light and movement.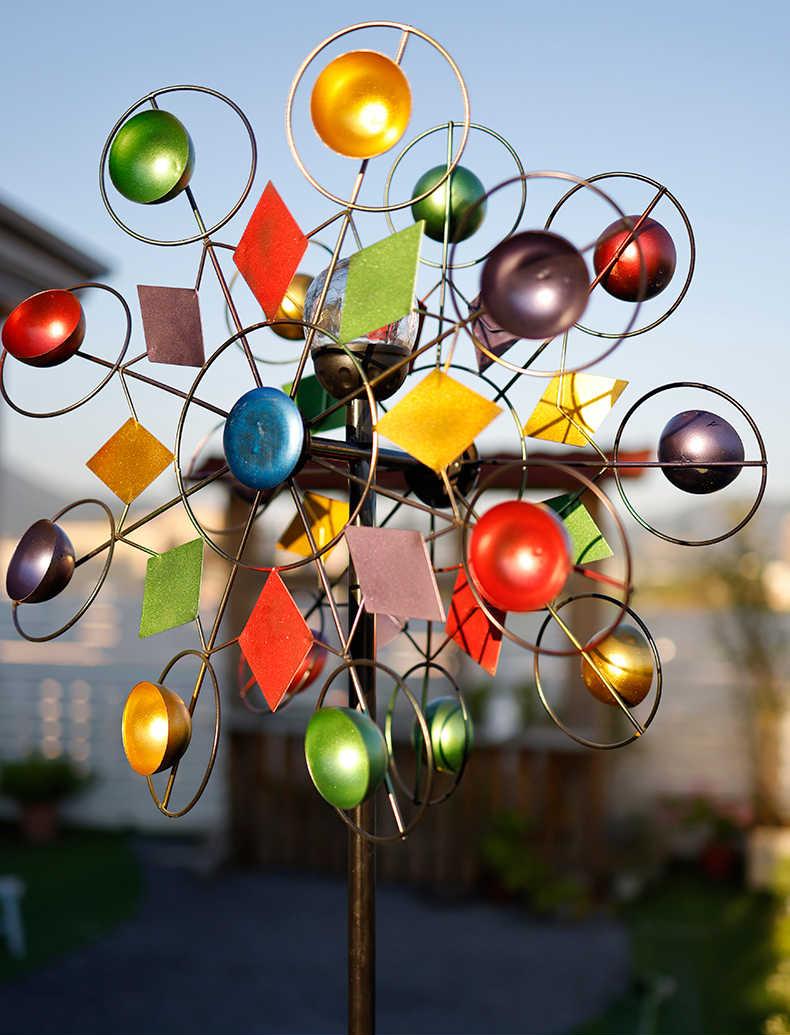 At the heart of this windmill lies a dynamic, color-changing light globe. As the sun sets and the windmill's blades catch the evening breeze, the light globe springs to life, illuminating your garden with a mesmerizing display of transitioning colors. What sets this light globe apart is its eco-friendly power source - it's entirely solar-powered. Absorbing sunlight during the day, it powers the dazzling light show at night, eliminating the need for any external power source or batteries.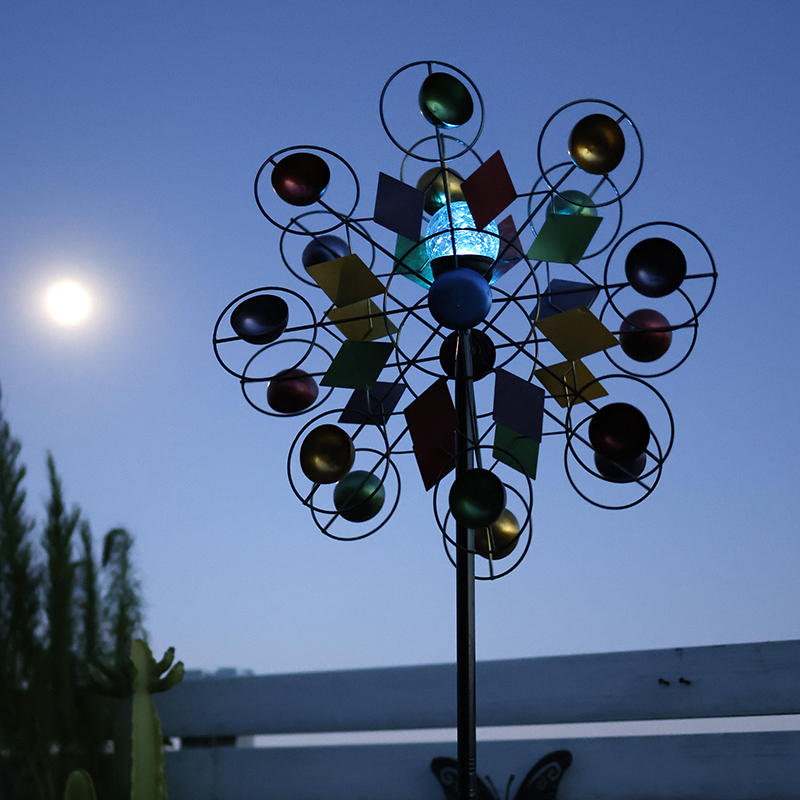 The Solar-Powered Windmill is not just a delightful sight for the eyes; it also stands as a symbol of sustainable living. Its durable construction ensures it withstands the elements while continuing to add vibrancy and color to your outdoor landscape.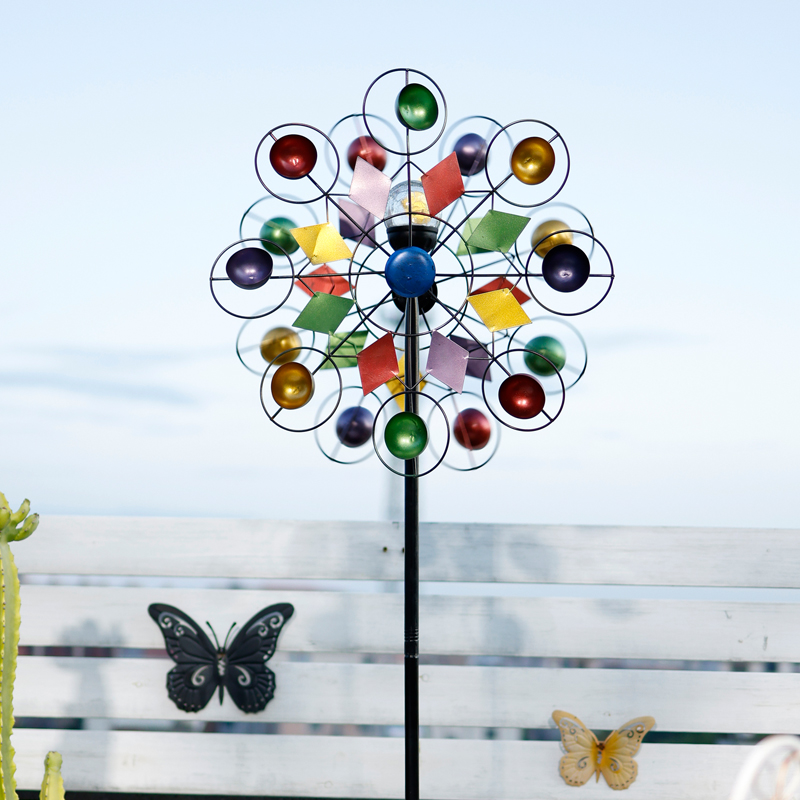 With this Solar-Powered Windmill, you're not just investing in a decorative piece, but also in a testament to the power of renewable energy. Satisfactory enough size:Peacock: 73*15*22cm, Aurora colorful; 93*10*22cm, Sun flower: 93*10*22cm,Nordic style: 73*15* 22cm. Experience the spectacle of color-changing illumination, all powered by the gentle push of the wind and the warm embrace of the sun.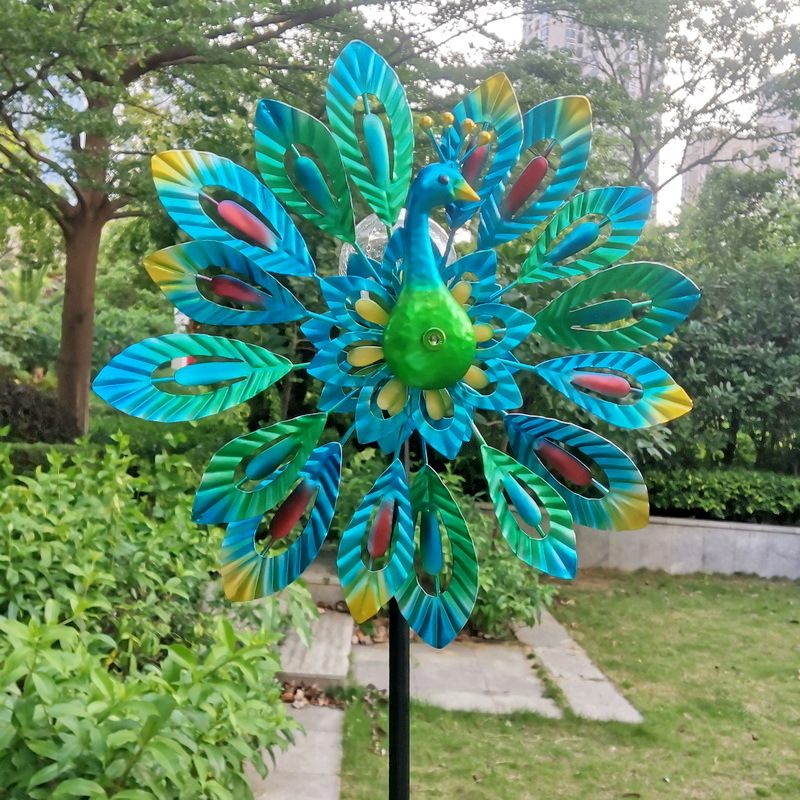 Style introduction